Welcome To America's Home Loans in Long Beach
Accomplishing all of your financial goals every step of the way!
America's Home Loans Inc., a mortgage brokerage, located in the beautiful and very popular Bixby Knolls neighborhood of Long Beach, provides a wide range of mortgage products including Fixed and Adjustable Rate Mortgages, FHA and VA home loans, Jumbo loans, refinancing options including HARP, Reverse and renovation mortgages. It is our goal to make sure that you qualify for the very best mortgage that satisfies your needs. As new programs are introduced periodically into the market, we jump on the opportunity to become well-versed on the industry-wide changes and ensure that we offer these advantages to our clients and the community.
Speak directly with the branch manager/ Habla usted con el gerente: Greg Fox
Y SE HABLA ESPANOL! Haz un

clic aca para ver mas:

When it comes to financing a home, one loan size does not fit all.
Many lenders offer their clients a certain range of services. And like some Swiss Army knives, perhaps they do not have all the tools necessary to satisfy every client's needs. What happens if their range or knowledge is limited? At America's Home Loans, we understand what works for one client does not always work for everyone; especially when your financial scenario does not align with the strict underwriting guidelines that many conforming lenders demand. Even under the most complex circumstances, my expert team can quickly navigate through the process to deliver the most highly competitive loan solutions. We've successfully closed a great number of complex transactions in the state for all types of clients, from first-time homebuyers to high net-worth individuals, many of whom are self-employed and have significant assets, but inconsistent incomes. From Jumbo loans, every type of government loan, to foreign nationals who receive income outside of the United States or are buying in the United States for the first time, America's Home Loans, will be your grandfather's biggest Swiss Army knife, with EVERY tool ready at your disposal. We truly look forward to hearing from you.



WEEKEND APPOINTMENTS/ CONSULTATIONS are available!!!
If your busy work week prohibits you from exploring your financial options, please do not hesitate to give us a call or send us an email asking for a time to meet either at our office or other location of your choosing. Whatever is convenient for you, we will make sure that you are taken care of and will gladly work around your schedule!!
Rates are rising!! It is no surprise that the Fed is dead set on raising the fed funds rate incrementally throughout the year. There is no better time to refinance or purchase a new home like the present. Do not sit on the fence any longer expecting rates to drop lower than their current levels. A year from now, you will be extremely satisfied and grateful that you listened to good advice and moved forward with your mortgage financing. Allow us to lower your mortgage payment or put you into a new purchase loan with the most competitive rate. Give us a call to find out what factors are involved in determining your interest rate. Others might advertise rates which seem impossibly low or too good to be true and guess what.....it usually is too good to be true. We treat our clients with respect and refuse to mislead anyone or make any false promises. When you work with us, we are available to answer any of your questions at any time, even after hours.
Benefits of working with us:
More products offered than even the largest bank

Credit Restoration

. Don't pay any other service to help you with your low credit situation. We will give you the most sound strategy to fixing your credit while putting you on the right track and the best part is that the advice is FREE!!

Extreme efficiency and advanced loan process. This entails the ability to electronically sign your loan documents from start to finish, achieve your conditional loan approval within a very short amount of time, and eliminate as much hassle as possible.

Fico scores are low as 500

Jumbo loan amounts up to 2.5 million +

Non-prime loans for credit-challenged individuals

First time home buyer programs with ONLY 1 - 3% down on a purchase

Just out of bankruptcy, had a foreclosure recently.......NO problem!
We are here to find a solution to your financial situation and will exhaust every avenue in the attempt to reach a successful outcome. At America's Home Loans, you are our #1 priority!
TESTIMONIALS
"Greg is AMAZING. My fiance and I just purchased our first home together, and Greg made sure the entire loan process went smoothly. He is very attentive, available, and knowledgeable and answered all of our questions easily and effortlessly. He worked extremely well with our realtor and was honestly just one of the nicest people we've had the pleasure to work with ourselves. There were opportunities for hiccups along the way (as there always seem to be with loans and home buying), but we were confident that Greg would take care of us and that was the case. We closed a few days earlier than expected because of his hard work. We were able to celebrate the holidays in our new home and could not be more thankful to Greg for everything that he did for us! "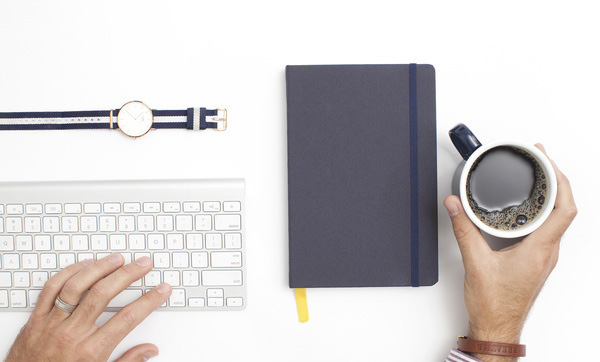 Refinance
We can help you lock in a long term fixed rate and get out of your ARM.
Click here for more
Commercial Loans
Our team is committed to being the fast, creative, and reliable consultants that will help you close and fund commercial.
Click here for more
Today's Rates*
| Term | Rate | APR |
| --- | --- | --- |
| 30 Yr Fxd | 5.540% | 5.550% |
| 30 Yr Fxd FHA | 4.810% | 5.650% |
| 15 Yr Fxd | 4.910% | 4.940% |
*=This is only an estimate, provided for illustrative purposes only. Actual rates and payments may vary. It does not constitute a quote.
Deciding which loan is right, can be a difficult decision. We're here to help.
Click for more
Latest News
The blog feed doesn't seem to be available at the moment...
Calculate Monthly Payment*
*=This is only an estimate, provided for illustrative purposes only. Actual rates and payments may vary. It does not constitute a quote.